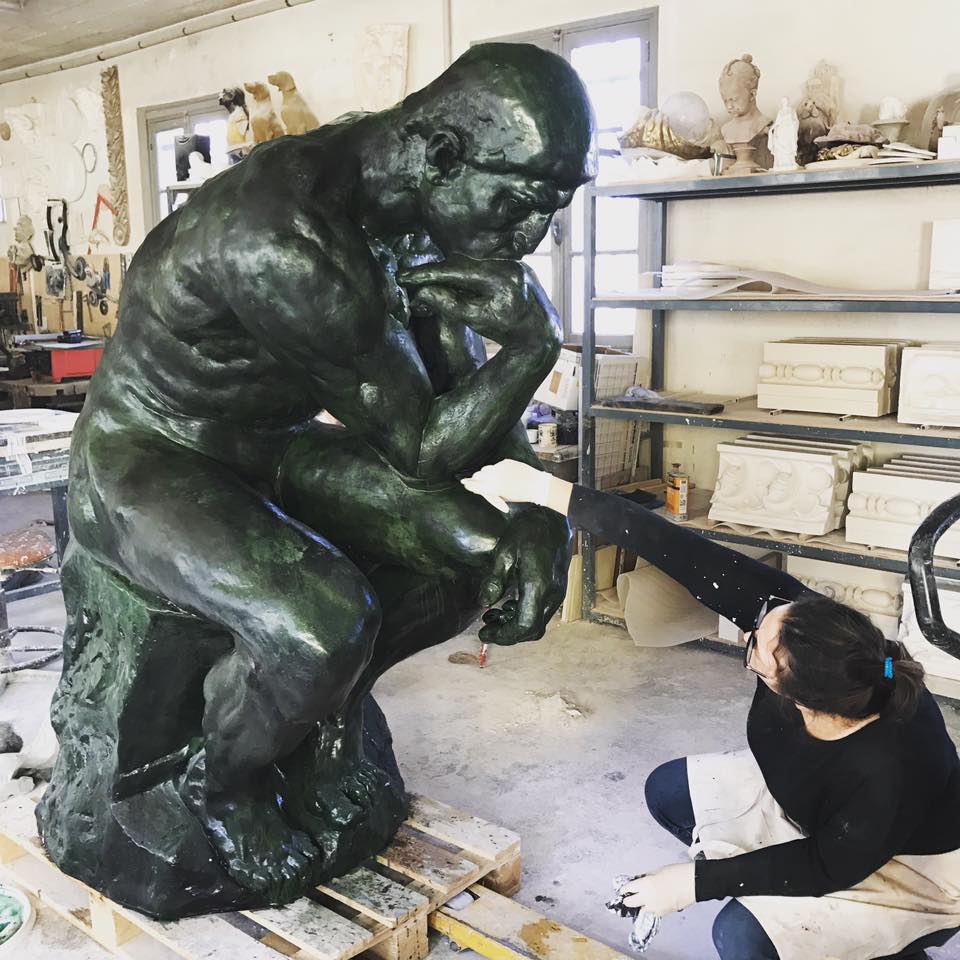 Heir to the artist's copyright, the museum, according to Rodin himself, publishes and sells works - original editions of bronzes. The Latter come from the original mold, bequeathed by the artist. These editions are produced in strict compliance with the law, limiting their number to 12 casts.
Once this limit is reached, the museum can publish reproductions of sculptures, always following the same method and the same matrix, the original mold. In addition to the small models, it is possible to reproduce Rodin's greatest masterpieces : The Thinker, The Burghers of Calais, Balzac...
These very large reproductions require several weeks or even months of works and are available on request.
Ugo Lachendowier, in charge of these questions, will be happy to assist you with your project (quotation, delivery, payment terms).
Ugo Lachendowier
lachendowier@musee-rodin.fr
Tél : +33 (0)1 44 18 61 57