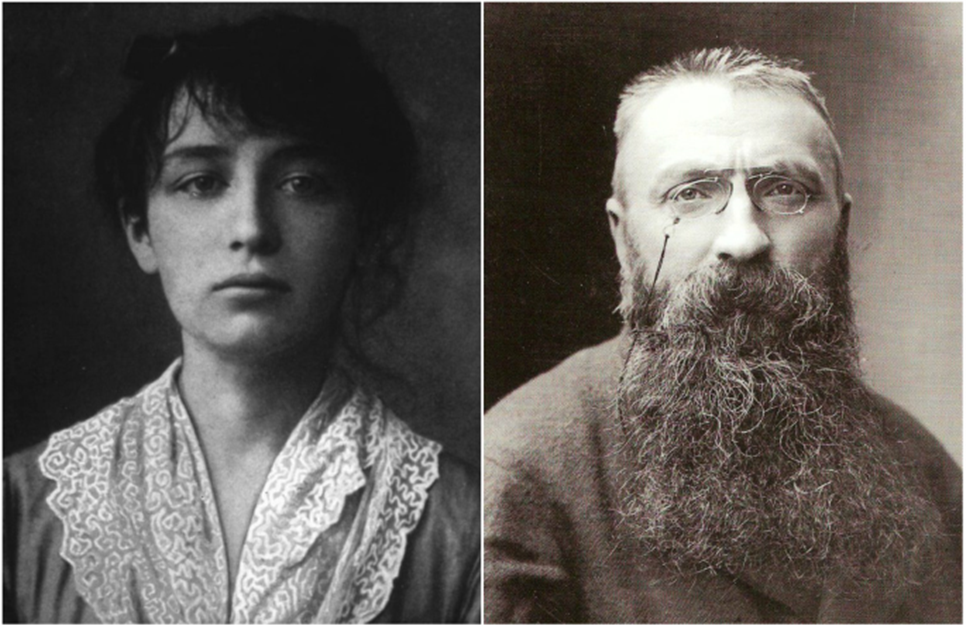 Camille Claudel was 18 when she asked her family to go to Paris to follow an in-depth artistic education.
When Rodin met her at the workshop, he was immediately impressed by the young woman's talent. She will become her student but also his assistant.
Very quickly, they start influencing each other, working from the same models.
Rodin, fascinated by Camille Claudel, fell in love with her.
This passionate story, combining personal life and work inspires the two artists whose works are statements, discussions or even criticisms between each others.
Rodin sculpted her portrait at that time and created Je suis Belle and l'Eternel Printemps, both hymns to the female body.
The most important tribute she pays to her master and lover is the Bust of Rodin, which she executed in 1888-89, hailed by the critics of the Salon.
Their idyll lasts ten years.
Camille Claudel was an artist who defied all the prohibitions of her time, battled with men and prejudices in a society that was not really open to free women.